Okta and Kandji
Kandji is backed by Okta Ventures and winner of Okta's Emerging Technology Partner of the Year Award in 2022. Kandji was also named #1 fastest growing app by Okta's 2023 Businesses at Work Report. Okta and Kandji work together to unlock productivity and security at the intersection of Apple devices and their users.
Streamline onboarding and offboarding

Trigger device actions based on user data

Uplevel security with SSO for the Mac login

Enhance a Zero Trust security posture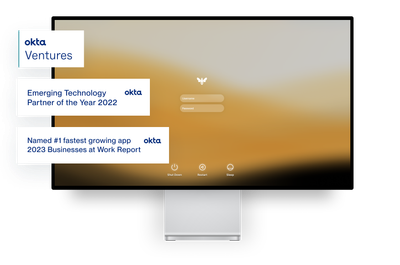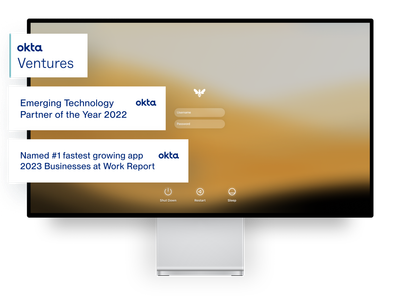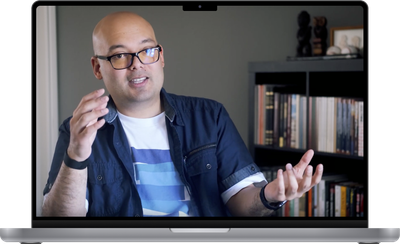 Raise the bar with identity management and MDM
See how Allbirds improved their admin and end-user experience by implementing Kandji's Apple MDM solution with Okta.
Watch
Product integrations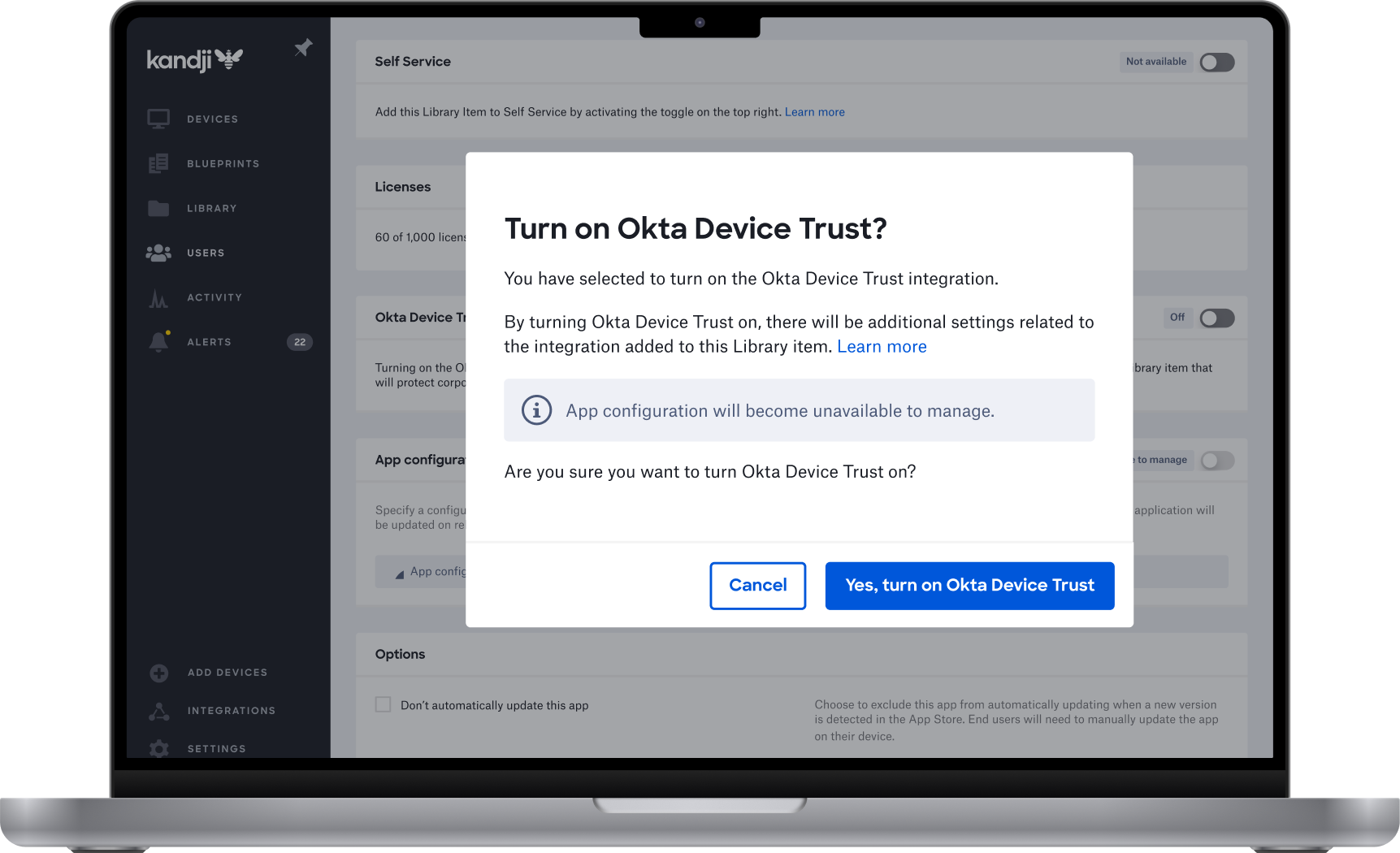 The Okta Device Trust integration is built on the latest technology, the Okta Identity Engine. With it, organizations are able to ensure devices are managed by Kandj before users can access Okta-secured applications. This provides an extra layer of compliance and security.
Passport
Give your users a login experience that feels native to Mac, and leverages their Okta credentials for a more secure login. With Passport, your users have just one password to remember at work, and always log in with their most up-to-date credentials.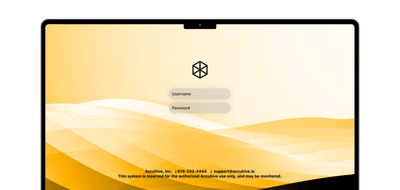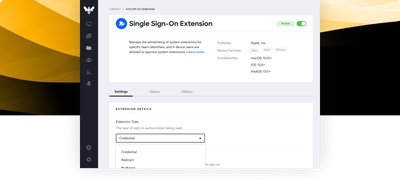 Enrollment Customization
Require employees to sign in with their Okta credentials when setting up a new Mac. This adds an additional layer of security to device deployment. Additionally, provide custom branding, consent text, and a modern authentication experience with Okta for Apple device users during device enrollment.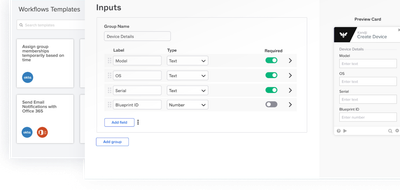 Kandji Connector for Okta Workflows
Kandji integrates with Okta Workflows in a no-code solution to automate critical components of the user lifecycle that are prone to friction or manual error. Add Kandji "cards" to an Okta workflow so that actions or changes in Okta trigger Kandji to take action on the device.
User Attributes in Assignment Rules
Apply an app or security control to only a subset of users within a Blueprint. Build conditional logic with user and group attributes from Okta, fine tuning which items are deployed to each device.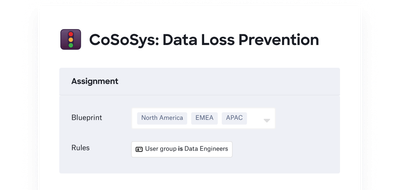 Watch our sessions from Oktane
How Kandji Grew Its Enterprise Business by Removing Customer Identity Barriers
Oktane 2022

Weldon DoddSVP of Solutions, Kandji
Gary GwinSr. Director Product, Okta
Adam HousmanGroup Manager, Product Management, Okta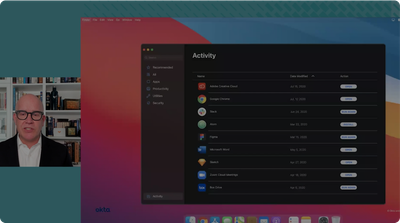 Beyond Zero-Touch: Lifecycle Automation with Okta Workflows & MDM
Oktane 2021

Weldon DoddSVP of Solutions, Kandji

Nate CallaghanSenior Product Manager, Okta
Request access to Kandji
Kandji's Device Harmony platform brings IT and InfoSec together to keep every Apple user secure and productive. Test out the full suite of capabilities.
Request Access